The Claim Post... representing the finest in gold property listings. 

High-grade gold mining properties for sale. 

Liberty & Salmon River Mining Districts. Siskiyou County, CA

We are a small independent company with more than 40-years experience in the gold mining industry who have predominantly focused our attention and gold recovery labors in this region.

While taking in to account what has been documented by state and federal agencies, historians, geologists, scientists, & by way of our own experience, we believe this area represents an incredible opportunity for recovering mass quantities of gold within proven gold producing trends that boast phenomenal records of gold production history. 

We invite you to consider the few mining properties we are offering for sale in this region.

Contact Us!

T: 303-827-3311

The Claim Post. High Grade Gold Properties For Sale. © Copyright 2003 to present.  All rights reserved.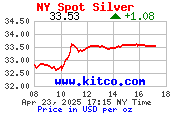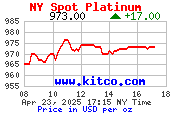 A pennyweight (ab. dwt.) is equal to 1.5552 grams. 24 grains

Historically, a penny's weight was literally (as well as monetarily) 1/240th of a troy pound of sterling silver. While "dwt" is the most common abbreviation for pennyweight (as "d" was the abbreviation for "penny" in the pre-decimalisation British system), some sources list "pwt" or "PW" as an alternative.                                                       

Clean fine gold can be sold at 80-100% daily spot price prox. (depending upon the Buyer).

Smaller to medium sized nuggets (apprx.1-pwt.) can be sold slightly over spot.

Medium sized nuggets (1 - 5 pwt.) generally sell for 10% over spot.

Half ounce nuggets or larger typically command 1 - 3 times spot. 

A sample of our Salmon River gold 

8 hour (New York) 

$US Dollar price per oz.

Small amounts of gold - Worth an amazing amount of money.

The properties presented on this website represent only the finest mineral properties being brought to market. Our presentations represent many decades of hands-on personal experience in this region. There is nothing "ordinary" about any property you see presented on this website.

Prices are subject to change contingent upon the reinstatement of dredging or patenting or higher gold market values. Purchase while available at today's low price.

Live Market Charts - gold weights / measures

Own a gold property  - Put it on the shelf for generational wealth.








...the most trusted name in gold property listings

High-grade gold properties for sale